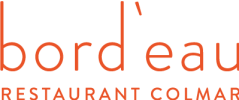 waterfront, an experience in the heart of Little Venice. The chef Benoît David, will propose you a bistronomic world cuisine.

In order to give you complete satisfaction, Kathia and Jean-Yves Schillinger welcome you in their new contemporary setting signed by Olivier Gagnère, in the heart of the Champ de Mars park in Colmar.
Proper attire is required.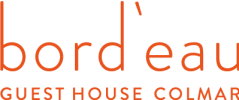 SUITES of character
in Colmar
Stay at the Guest House Bord Eau in Colmar near the river Lauch in the romantic district of the Little Venice, in the center of Colmar…